Teamwork is evident at Benton Community each day. The volleyball team jumps, sets, and spikes the ball to score a point. A huddle of football helmets whisper plays to out maneuver the opposing team. Elementary students organize elaborate games at recess. Band students march together to create a dazzling display of music and motion. All of these examples take place amongst our students. Each example highlights how our students work together; however, it may not be as noticeable how many people work together to create a positive learning environment in our buildings.

Adults collaborate and work together each day, but we may not always view our group as a team. Yet, that is exactly what we are. A team working together to create positive experiences and maximize the learning potential for all students. One team that teachers may be a part of is their building team. Each school building in our district is distinct. A few district employees have the advantage of working in each of the buildings in our district; those who travel to different buildings will find that no building is exactly the same. Each staff group is their own team. Within each building, there are a number of data teams. These teams, either grade specific or content specific, work to evaluate student data and brainstorm ways to meet the needs of each student. These building level teams work together to problem solve and build relationships with everyone in their building.

Each building group works together to form the district team. As a district, teachers work together to learn and create positive learning environments for all students. There are a few times throughout the year when the public can see all of the teachers and students in one place; Homecoming and Veteran's Day are the most visible. However, all of the teachers in the district meet to learn collaboratively at several points throughout the year. These days allow staff to work toward district goals while learning from each other.


Parents and teachers make up one of the most important teams in students' lives. When parents and teachers communicate, it has a positive effect on student achievement. Parents and teachers can work together as a team to create the best possible learning environment for students. There are several ways teachers communicate home to let parents know what is happening in the classroom. Some teachers have websites, or apps that communicate home to parents such as Seesaw or Remind. Parents can email parents or set up time to talk about their child. Sharing what is happening at home and in the classroom helps teachers and parents to work together to create a shared vision of student learning.

So just as the show choir members line up in anticipation to take the stage or the stars of the musical wait anxiously in the wings for the curtain to rise, Benton's teachers prepare and work for each day to provide the best experience possible for our Bobcat community of learners.
Powered by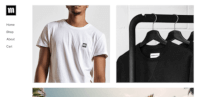 Create your own unique website with customizable templates.